Le jeu des frontières dans l'accès au statut de réfugié - Une géographie des politiques européennes d'asile et d'immigration
The question of refugee status growing in a European country is increasingly related with migratory controls. Asylum and immigration policies of European States - on their territory, at their borders and in third countries - led to a change in protection and guarantees granted to asylum seekers. The location of controls (visas, liaison officers, sanctions to the conveyors, closed and/or opened camps for foreigners... etc) reinforces European migratory borders, and reduces the number of asylum seekers. Theses places occupy a singular position in the geography of policies wich aim a better control of migratory flows; these are among the elements which underline the increasing difficulty that asylum seekers encounter. The study of this migratory 'geodynamics' is a way to analyse and understand geopolitical reconfigurations of the EU borders, and the evolution of the European migratory system. Geographically, France display the various types of borders which characterize the organization of the European Union: inland borders with other member States of the Union, a maritime frontier which with those of Spain, Italy, Greece, Cyprus and Malta, delimits clearly northern countries of Mediterranean sea from southern countries; a (maritime) edge which separates the Schengen area from the United Kingdom; maritime and terrestrial borders of the overseas departments (DOM) and delimitations of airports (which we will describe as air borders). Since the nineties, France developed a range of devices designes to control migratory flows (coming from third countries); these devices are indentifiable in terrestrial or maritime borders as well as in various places inland (airports, stations, prefectures...etc) where the administrative procedures before the recording of asylum claim are similar to those established at the borders.
La question de l'accès au statut de réfugié dans un pays européen est de plus en plus liée à celle des contrôles migratoires. Les politiques d'asile et d'immigration mises en place par les États européens - sur leur territoire, à leurs frontières et dans les pays voisins - ont conduit à un infléchissement de la protection et des garanties accordées aux demandeurs d'asile. La répartition spatiale des dispositifs de contrôles (visas, agents de liaison, sanctions vis-à-vis des transporteurs, camps fermés et/ou ouverts pour étrangers...etc.) engendrent l'apparition d'une véritable frontière migratoire européenne, et une diminution importante du nombre de demandes d'asile. Les lieux de mise à l'écart occupent une place singulière dans cette géographie des politiques visant à mieux maîtriser les flux migratoires ; ils sont un des éléments qui soulignent la difficulté croissante des parcours des demandeurs d'asile. L'étude de cette géodynamique migratoire est un outil d'analyse pertinent qui permet de comprendre les reconfigurations géopolitiques des frontières de l'Union européenne, et l'évolution du système migratoire européen actuel. Par sa géographie, la France présente les divers types de frontières qui caractérisent l'organisation de l'Union européenne : des frontières terrestres (internes) avec d'autres États membres de l'Union, une bordure maritime qui avec celles de l'Espagne, l'Italie, la Grèce, Chypre et Malte délimite clairement les pays du Nord de la Méditerranée de ceux du Sud ; une frontière (maritime) qui sépare l'espace Schengen de la Grande Bretagne ; les confins maritimes et terrestres des départements d'outre-mer (DOM) et les délimitations des grands aéroports (que nous qualifierons de frontières aériennes). Depuis les années 90, la France a développé un ensemble de dispositifs destinés à mieux contrôler les flux migratoires (en provenance des pays tiers) ; ces dispositifs sont lisibles tant à ses frontières terrestres ou maritimes qu'en différents lieux situés à l'intérieur de son territoire (aéroports, gares ferroviaires, préfectures...etc.) où les démarches administratives avant l'enregistrement de la demande d'asile s'apparentent à des dispositions voisines de celles établies aux frontières.
Fichier principal

ThA_se_recto_verso.pdf (10.9 Mo)
Télécharger le fichier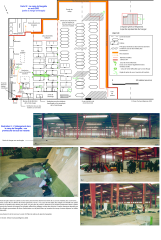 Carte_32_-_Illustration_8.jpg (4.08 Mo)
Télécharger le fichier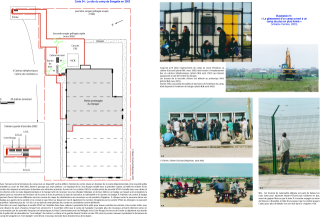 Carte_34_-_Illustration_9.jpg (3.65 Mo)
Télécharger le fichier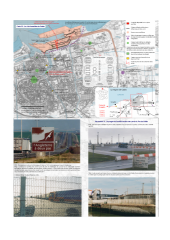 Carte_36_-_Illustration_11.pdf (1.62 Mo)
Télécharger le fichier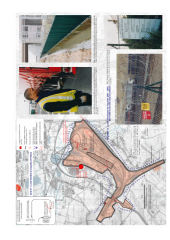 Carte_37_-_Illustration_12.pdf (1.59 Mo)
Télécharger le fichier